A systematic assessment and treatment of the muscles, tendons, ligaments and connective tissues of the body to assist in rehabilitation, pain and injury management. A remedial therapist must have knowledge of anatomy, physiology and pathophysiology to determine where to treat clients.

A combination of muscle stretching, and high-impact techniques designed to enhance athletic and artistic performance, reduce and prevent injuries, and complement an active lifestyle.

Increases the flow of blood and nutrients to the muscles. It also keeps the tissues loose so that different layers of muscle slide easily over each other. Maintenance also helps reduce the development of scar tissue while increasing flexibility and range of motion.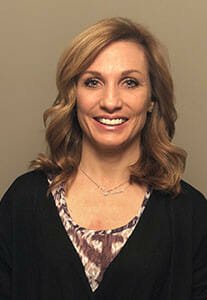 Michelle Tranby
Licensed Massage Therapist
RPM is a soft-tissue rehabilitation facility specializing in muscular pain relief. My practice offers clinical-level work in a relaxation-style environment.
Techniques utilized are often integrated, and may include aspect of manual Orthopedic techniques, Neuromuscular Therapy (NMT), Sports (Pre-event, Post-Event), Muscle Energy Techniques (MET), Passive or Active Stretching, Cupping, Medi-vac, Kinesiology taping and more.
Michelle has put in over 20 years of countless hours on the massage table helping everyone from ages 8-95; including high school athletes, weekend warriors, pro-athletes, pre- and or post-surgical procedures, as well as ANYONE in chronic pain that just aren't getting the help or answers they deserve.
Michelle resides in Moorhead Minnesota with her Husband Tim and has two children Madison and Kaden. She enjoys reading, any outdoor activity, traveling and spending time with Family.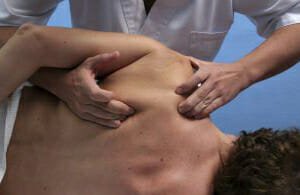 Advanced Therapeutic Massage
A Therapy using various advanced techniques based on your specific needs.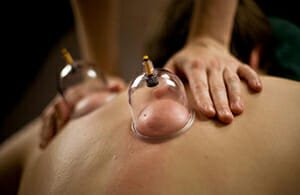 Cupping Massage
A massage technique that uses suction cups to improve blood flow and promote a healthy well-being.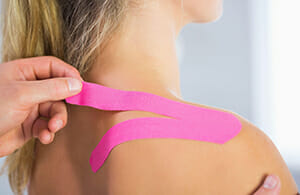 Kinesiology Taping
Therapeutic kinesiology tape can benefit a wide variety of musculoskeletal and sports injuries, plus inflammatory conditions.